The National College of Education (NCE) is the largest and oldest of the colleges that form National Louis University. We have been a pioneering and innovative force in new teacher preparation, educator advancement, and educational leadership. Our programs prepare educators to make a difference in schools and in the lives of students. The National College of Education is accredited by the Council for the Accreditation of Educator Preparation (CAEP).
Schools Partnering with National Louis University:
ACE Amandla Charter School, Acero Charter Schools, Alain Locke Charter School, ASPIRA of Illinois, Betty Shabazz Int'l Charter School, Catalyst - Maria, Chicago International Charter School, Chicago Math and Science Academy, Distinctive Schools, EPIC Academy, Erie Elementary Charter School, Galapagos Rockford Charter School, Horizon Schools, Instituto Justice and Leadership Academy, Intrinsic Schools, KIPP Chicago Schools, LEARN Charter School Network, Legacy Charter School, Legal Prep Charter Academy, Moving Everest Charter School, Namaste Charter School, Noble Schools, Prairie Crossing Charter School, Southland College Prep Charter High School, Youth Connection Charter School
Learn More

Schooley Mitchell is the largest independent cost reduction consulting company in North America. We are experts in expense categories such as telecom, utilities, waste disposal, merchant services, small package shipping & courier, electronic logging devices, fuel and electronic signature.
Schools Partnering with Schooley Mitchell of Chicago:
Youth Connection Charter School
Learn More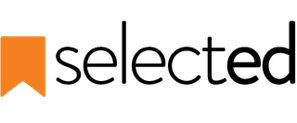 Trusted by more than 1,700 PK-12 schools and 60,000 teachers nationwide, Selected aims to ensure schools have access to diverse, qualified, and relevant teachers for less. Our current candidate pool includes more than 60,000 educators (teachers, school leaders, and school counselors) and is growing daily. View your candidate pool before committing to anything at getselected.com/schools
Schools Partnering with Selected:
Acero Charter Schools, Bronzeville Academy Charter School, Catalyst - Circle Rock, Catalyst - Maria, Chicago Collegiate Charter School, EPIC Academy, Erie Elementary Charter School, Galapagos Rockford Charter School, Great Lakes Academy Charter School, Horizon Schools, Intrinsic Schools, KIPP Chicago Schools, LEARN Charter School Network, Legacy Academy of Excellence Charter School, Legacy Charter School, Moving Everest Charter School, Noble Schools, North Lawndale College Prep, Perspectives Charter Schools, Providence Englewood Charter School, Southland College Prep Charter High School, Urban Prep Academies, Youth Connection Charter School
Learn More
Categories: