Consistently ranked as a top accounting firm in Chicago, ORBA is a locally-based, full-service CPA, tax and business consulting firm where individuals, businesses and not-for-profit organizations build meaningful relationships with experienced, resourceful and proactive business and tax advisors. ORBA's CPAs have experience with accounting and assurance, tax planning and compliance, business advisory services, transaction issues and cloud accounting services.
Schools Partnering with ORBA:
Academy for Global Citizenship, Alain Locke Charter School, Chicago Collegiate Charter School, Chicago International Charter School, Elgin Math and Science Academy, Galapagos Rockford Charter School, Great Lakes Academy Charter School, Intrinsic Schools, KIPP Chicago Schools, Legacy Academy of Excellence Charter School, Legacy Charter School, Legal Prep Charter Academy, Moving Everest Charter School, Namaste Charter School, Noble Schools, Northwestern University Settlement Association and its Rowe Elementary School, Polaris Charter Academy
Learn More
Categories: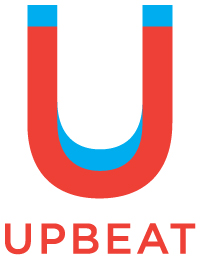 Upbeat works with K-12 districts across the country to administer a research-grounded survey to elevate teacher engagement and retention by fostering strong school environments. Founded and led by former educators, we bring together data scientists, technologists, and experienced former school leaders to deliver a research-backed solution.
Schools Partnering with Teach Upbeat, LLC:
Art in Motion, Chicago International Charter School, CICS Bucktown, CICS Irving Park, CICS Northtown Academy, CICS Prairie, CICS Ralph Ellison, CICS West Belden, CICS Wrightwood, Civitas Schools, Distinctive Schools, EPIC Academy, Namaste Charter School
Learn More