NSSI launched in June of 2020 to help schools and districts provide stronger virtual learning. In our innovative model, participating teachers work in close partnership with our award-winning mentor teachers in their grade and subject. Our curriculum team develops detailed lesson plans and materials for each day of the five-week program.
Schools Partnering with National Summer School Initiative:
Galapagos Rockford Charter School, KIPP Chicago Schools
Learn More

Consistently ranked as a top accounting firm in Chicago, ORBA is a locally-based, full-service CPA, tax and business consulting firm where individuals, businesses and not-for-profit organizations build meaningful relationships with experienced, resourceful and proactive business and tax advisors. ORBA's CPAs have experience with accounting and assurance, tax planning and compliance, business advisory services, transaction issues and cloud accounting services.
Schools Partnering with ORBA:
Academy for Global Citizenship, Alain Locke Charter School, Chicago Collegiate Charter School, Chicago International Charter School, Elgin Math and Science Academy, Galapagos Rockford Charter School, Great Lakes Academy Charter School, Intrinsic Schools, KIPP Chicago Schools, Legacy Academy of Excellence Charter School, Legacy Charter School, Legal Prep Charter Academy, Moving Everest Charter School, Namaste Charter School, Noble Schools, Northwestern University Settlement Association and its Rowe Elementary School, Polaris Charter Academy
Learn More
Categories: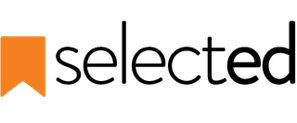 Trusted by more than 1,700 PK-12 schools and 60,000 teachers nationwide, Selected aims to ensure schools have access to diverse, qualified, and relevant teachers for less. Our current candidate pool includes more than 60,000 educators (teachers, school leaders, and school counselors) and is growing daily. View your candidate pool before committing to anything at getselected.com/schools
Schools Partnering with Selected:
Acero Charter Schools, Bronzeville Academy Charter School, Catalyst - Circle Rock, Catalyst - Maria, Chicago Collegiate Charter School, EPIC Academy, Erie Elementary Charter School, Galapagos Rockford Charter School, Great Lakes Academy Charter School, Horizon Schools, Intrinsic Schools, KIPP Chicago Schools, LEARN Charter School Network, Legacy Academy of Excellence Charter School, Legacy Charter School, Moving Everest Charter School, Noble Schools, North Lawndale College Prep, Perspectives Charter Schools, Providence Englewood Charter School, Southland College Prep Charter High School, Urban Prep Academies, Youth Connection Charter School
Learn More
Categories: