The National College of Education (NCE) is the largest and oldest of the colleges that form National Louis University. We have been a pioneering and innovative force in new teacher preparation, educator advancement, and educational leadership. Our programs prepare educators to make a difference in schools and in the lives of students. The National College of Education is accredited by the Council for the Accreditation of Educator Preparation (CAEP).
Schools Partnering with National Louis University:
ACE Amandla Charter School, Acero Charter Schools, Alain Locke Charter School, ASPIRA of Illinois, Betty Shabazz Int'l Charter School, Catalyst - Maria, Chicago International Charter School, Chicago Math and Science Academy, Distinctive Schools, EPIC Academy, Erie Elementary Charter School, Galapagos Rockford Charter School, Horizon Schools, Instituto Justice and Leadership Academy, Intrinsic Schools, KIPP Chicago Schools, LEARN Charter School Network, Legacy Charter School, Legal Prep Charter Academy, Moving Everest Charter School, Namaste Charter School, Noble Schools, Prairie Crossing Charter School, Southland College Prep Charter High School, Youth Connection Charter School
Learn More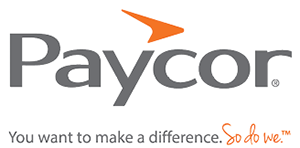 Paycor creates HR software for leaders who want to make a difference. Our Human Capital Management (HCM) platform modernizes every aspect of people management, from the way you recruit, onboard and develop people, to the way you pay and retain them. But what really sets us apart is our focus on business leaders. For 30 years, we've been listening to and partnering with leaders, so we know what they need: HR technology that saves time, powerful analytics that provide actionable insights and dedicated support from HR experts
Schools Partnering with Paycor:
Acero Charter Schools, Instituto del Progreso Latino, KIPP Chicago Schools, Legacy Charter School, North Lawndale College Prep
Learn More

Upbeat works with K-12 districts across the country to administer a research-grounded survey to elevate teacher engagement and retention by fostering strong school environments. Founded and led by former educators, we bring together data scientists, technologists, and experienced former school leaders to deliver a research-backed solution.
Schools Partnering with Teach Upbeat, Inc:
Art in Motion, Chicago International Charter School, CICS Bucktown, CICS Irving Park, CICS Northtown Academy, CICS Prairie, CICS Ralph Ellison, CICS West Belden, CICS Wrightwood, Civitas Schools, Distinctive Schools, EPIC Academy, Namaste Charter School
Learn More